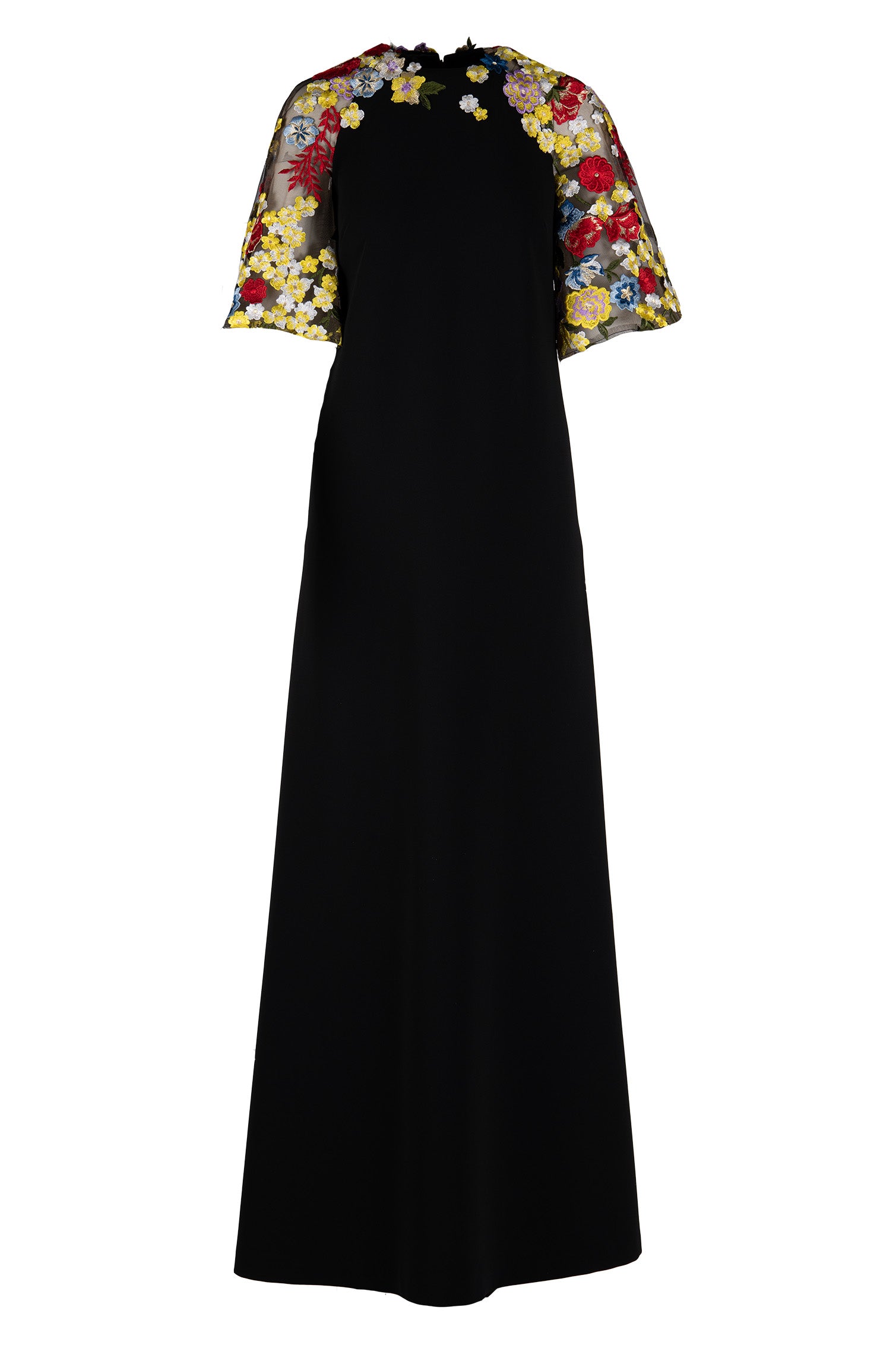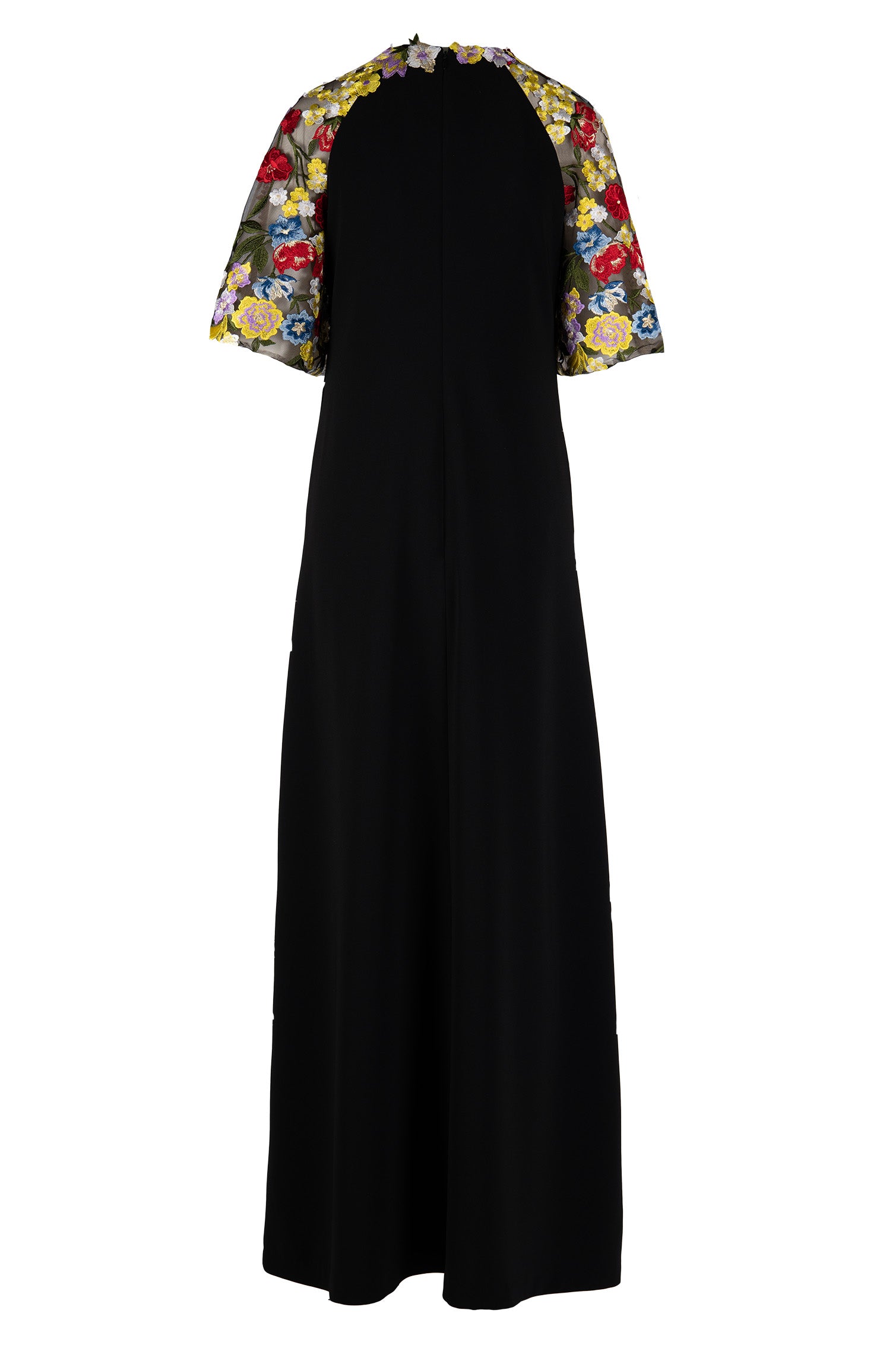 A-LINE CREPE SHIFT GOWN WITH CONTRAST EMBROIDERED SLEEVES
$1,500.00
Every piece is made to order typically within 3-4 weeks.
We are able to either make it to our standard size or alter it to given measurements.
Pieces that we make to measure would not be returnable.
CLICK HERE TO VIEW SIZE CHART
DESCRIPTION
This beautiful A-line crepe shift gown, is a high neckline floor length gown with vibrant contrast sleeves. This garments sleeves are designed with a vibrant multi coloured floral embroidered pattern. This gown is featured in a variety of colours.
The gown is featured in BLACK with YELLOW OLGA EMBROIDERY.
Content: 
Self - 64% Triacetate 36% Polyester 
Lining - 95% Polyester 5% Elastane

HANDMADE IN TORONTO, CANADA