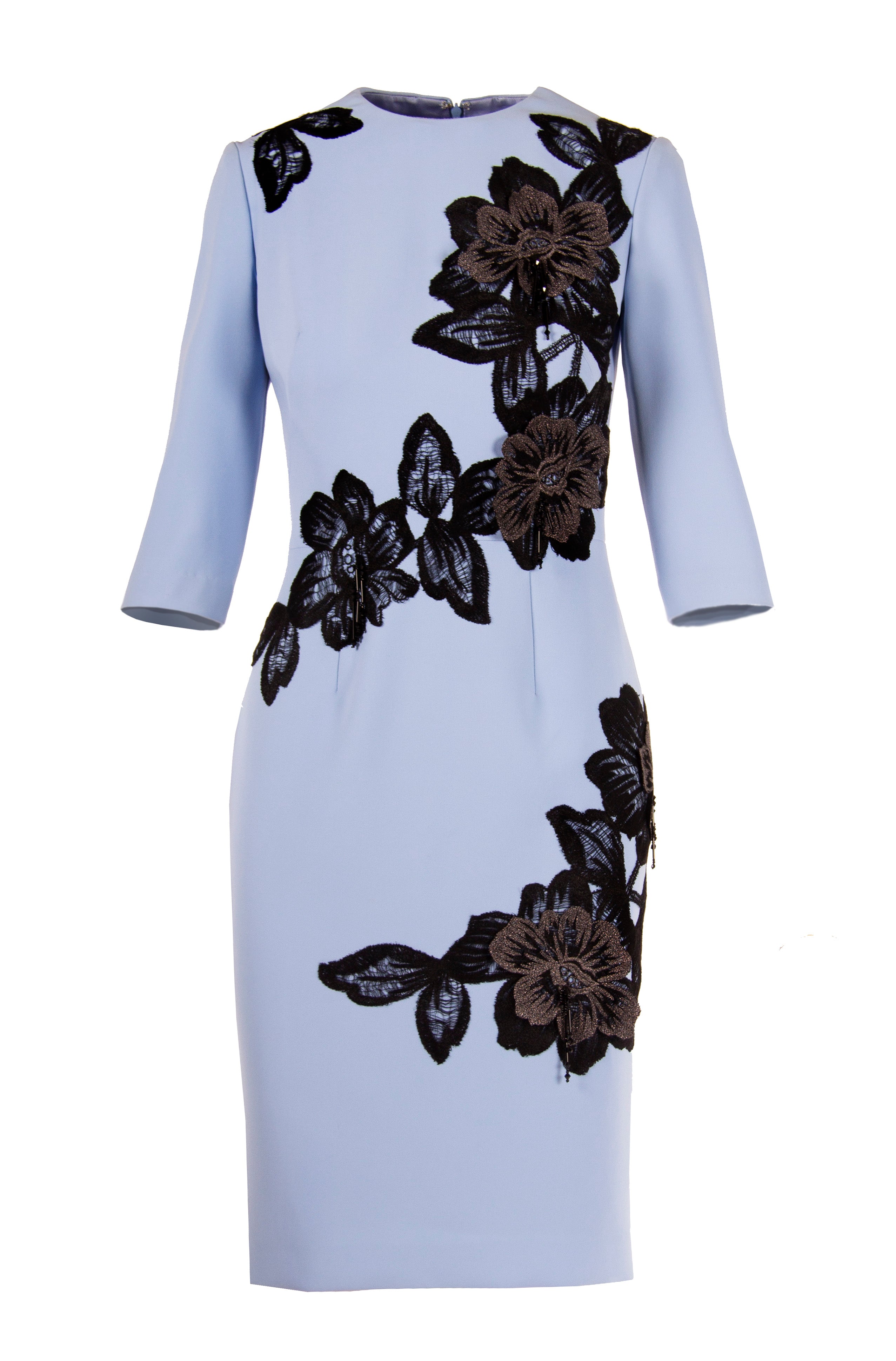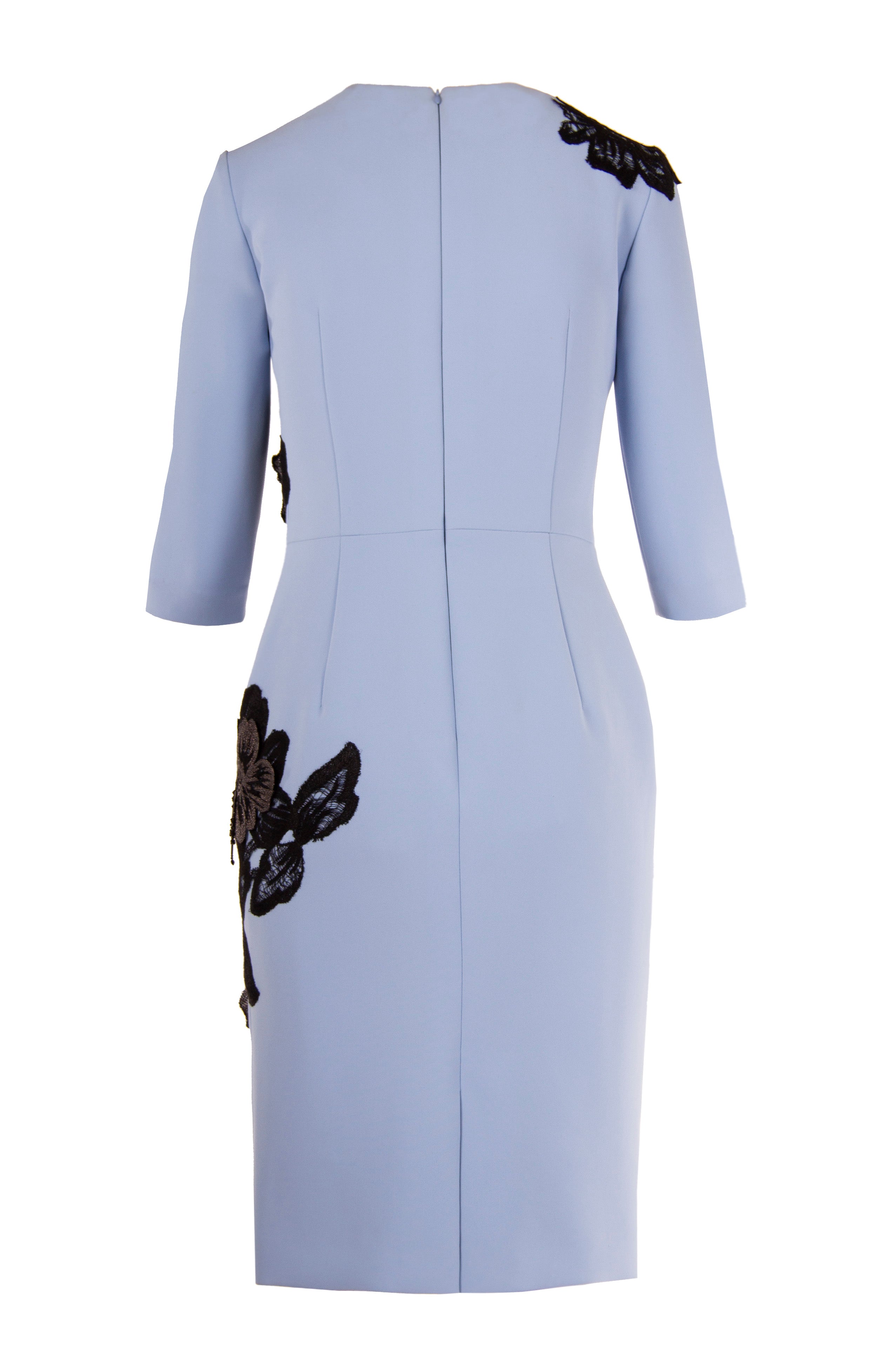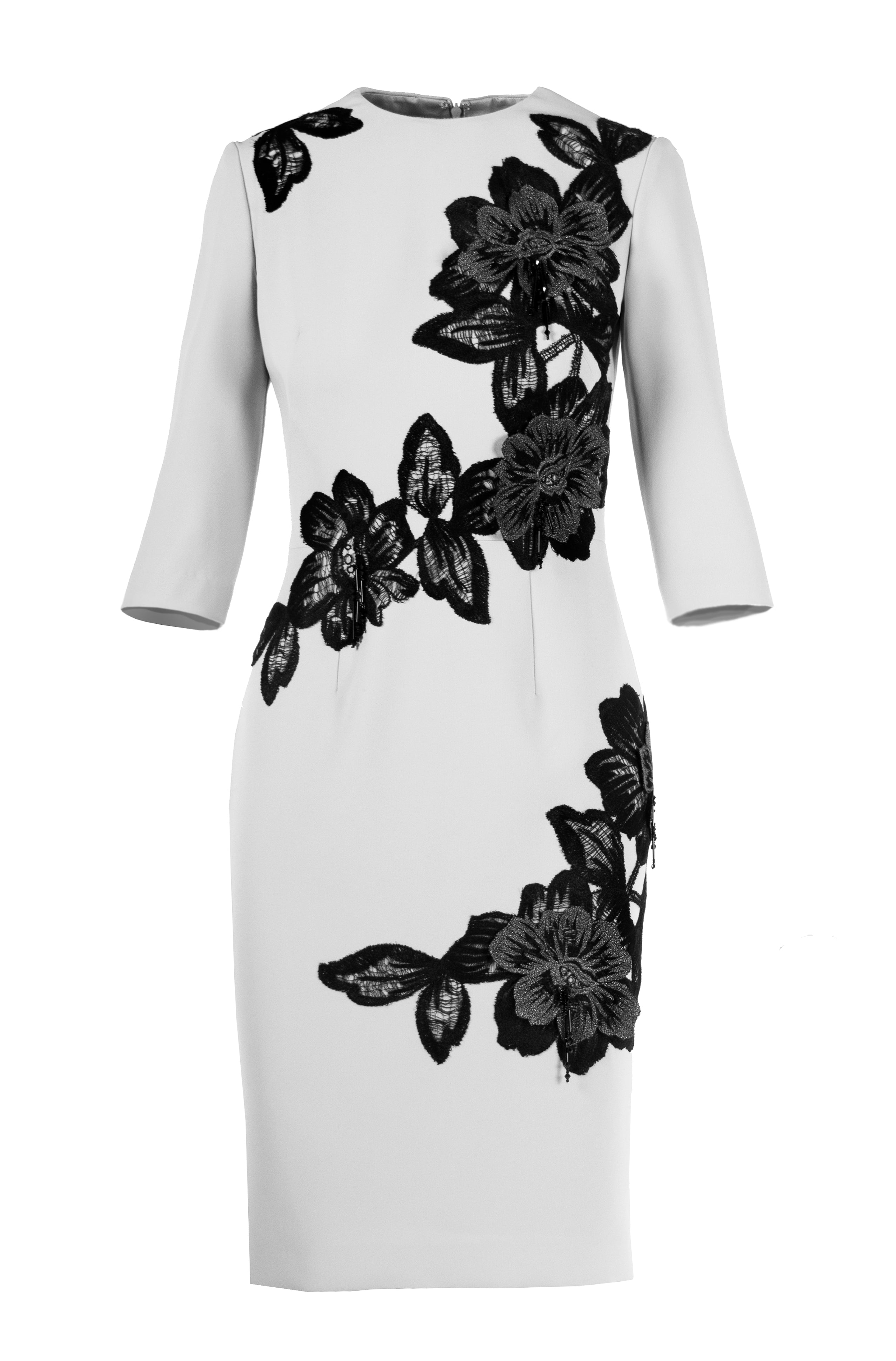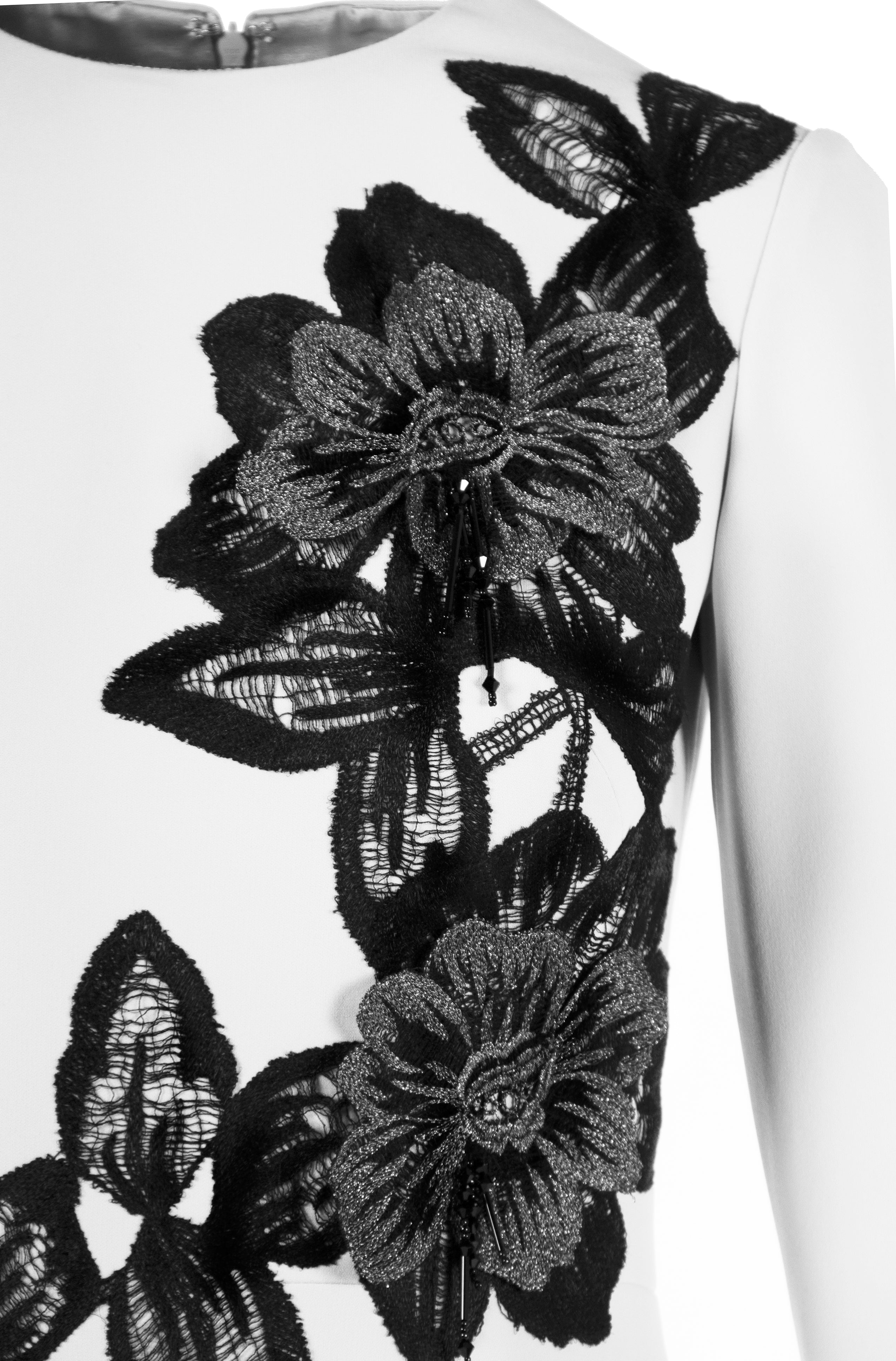 CREPE DRESS WITH BEADED FLORAL APPLIQUES
$1,650.00
Every piece is made to order typically within 3-4 weeks.
We are able to either make it to our standard size or alter it to given measurements.
Pieces that we make to measure would not be returnable.
CLICK HERE TO VIEW SIZE CHART
Crew-neck, crepe dress with 3/4 sleeves and embellished with fine lace floral appliques. The appliques are hand beaded with small tassel stamens. The dress is available in many colors and the appliques can come in a few variations. 
Dress is featured in Baby Bell with Black/Silver Appliques. 
Content: 
Self - 64% CTA 36% PL 
Lining - 95% PL 5% EA

HANDMADE IN TORONTO, CANADA