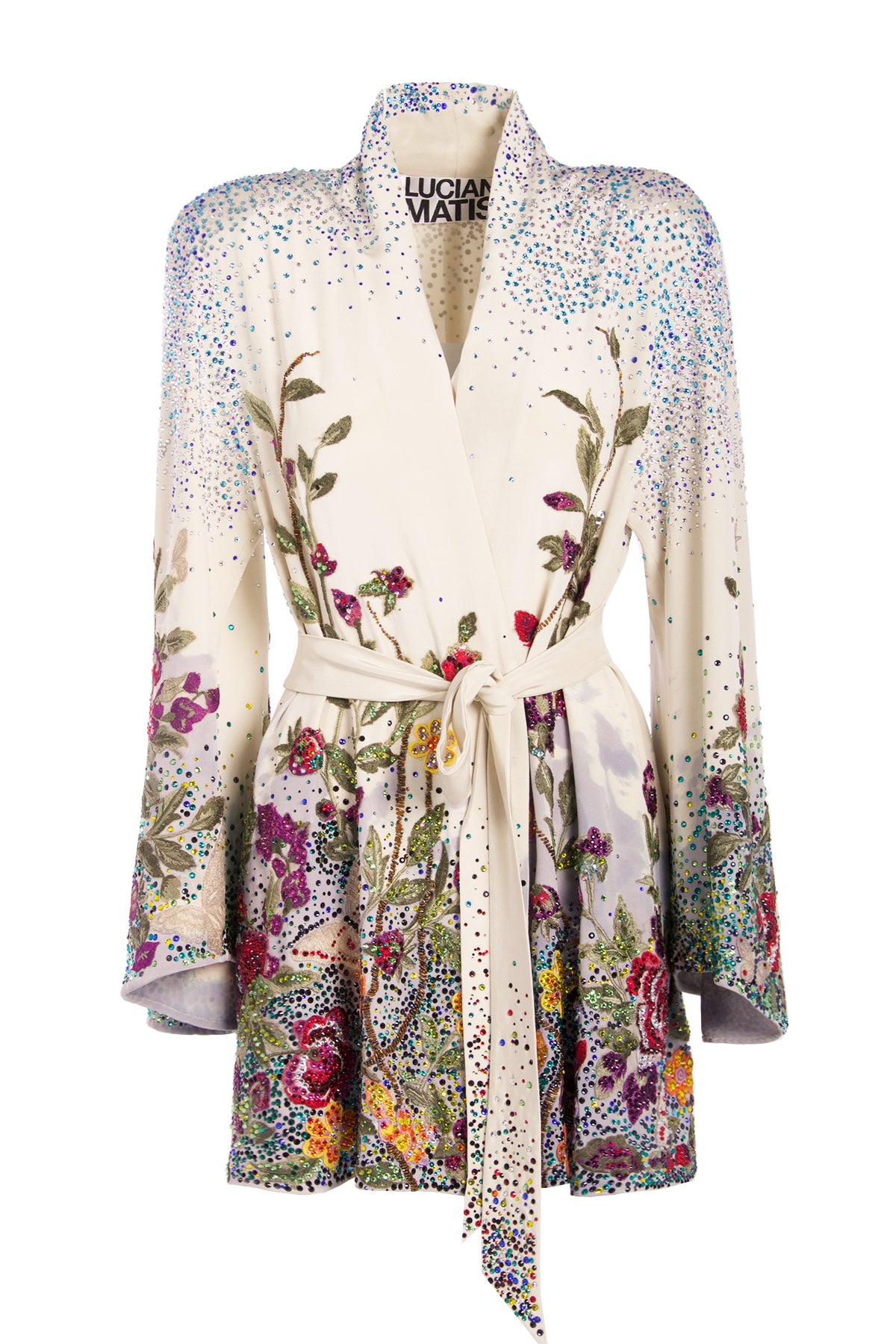 CRYSTAL EMBELLISHED, HAND EMBROIDERED SILK KIMONO
$8,975.00
Every piece is made to order typically within 3-4 weeks.
We are able to either make it to our standard size or alter it to given measurements.
Pieces that we make to measure would not be returnable.
CLICK HERE TO VIEW SIZE CHART
This spectacular piece is made of 100% four-ply silk. Each garment is hand-painted by the designer himself. The garment is hand beaded and embroidered. Crystals are then applied individually, by hand; making this a truly unique garment each and every time. The lining is a luxurious 100% silk satin. 


Content: 
Self - 100% SE
Lining - 100% SE

HANDMADE IN TORONTO, CANADA
Please allow 3-4 weeks for delivery